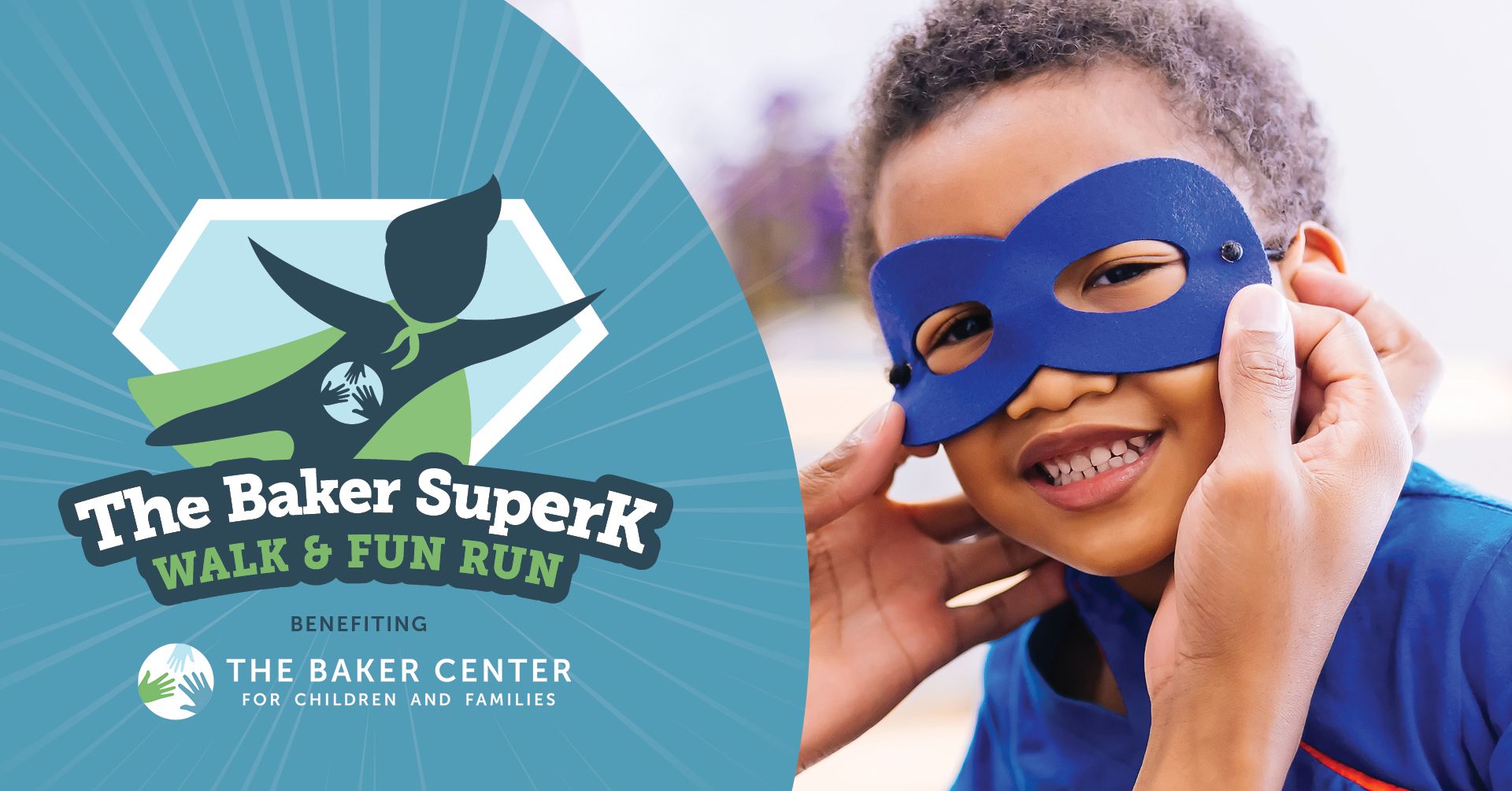 Registration information will be posted soon!
Let's walk so that kids can fly! It's time to lace up your running shoes and put on your capes for a superhero-inspired walk and fun run along the Esplanade. The Baker Center for Children and Family's inaugural SuperK will be held on Sunday, May 7. You can participate virtually or join us in person on the Hatch Shell for a 5K and celebration of children's mental health.
At The Baker Center, we believe your story is your superpower. It's important for children and families struggling with mental health challenges to know that they are not alone. Sharing your story helps promote understanding and empathy with others with similar experiences. That sense of connection and healing is what our SuperK is all about.