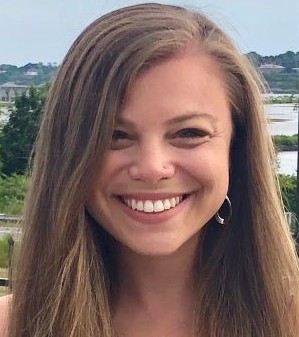 To celebrate Social Work Month, we're putting the spotlight on our hardworking social workers who provide critical support to children and families each day. Today we sit down with Jamie Schor, a licensed independent social worker at our Center for Effective Therapy.
How did you first become interested in mental health?
"Both of my parents are licensed social workers and I have a lot of friends working in the field, so I've been exposed to it for a while. My mom worked with kids in grades 4 through 8 who were struggling at school. She would tell stories about the techniques she used to ameliorate their issues.
Initially, I wanted to go down a different path. I ended up majoring in communications with an interest in pursuing advertising or PR. I noticed that I loved classes like interpersonal communications, sociology, and human behavior."
Jamie's own struggles with mental health in her youth provided a draw towards the field as well.
What about your degree and education has set you up to be a successful clinician?
"My education at Columbia in New York City was really intimidating but important. It helped me highlight inequalities in access to mental health and diversity in our field. My classes brought in important viewpoints about racism and classicism."
How did your experience prior to the Baker Center HAVE AN impact on your current work?
"My first placement was in the Bronx and predominantly focused on African American families. This was a powerful experience for me to get a sense of what factors in kid's lives are impactful on their success. I saw first-hand how family and living situations disproportionately impact those in minority groups and of lower income in a mental health setting. These experiences brought me a better sense of how to engage with different populations in an interdisciplinary practice.
I also worked at a summer camp that was inclusive to kids with different behavioral struggles and issues that other camps may have turned down. It was powerful to see how kids can benefit so much from being supported in a camp setting, being given the opportunity to enjoy normal experiences without internalizing bad experiences.
One camper had a very difficult time tolerating distress and dysfunction. He would swing between happy to dysregulated easily at camp. It was meaningful to go through the experience of growing to really care the camper, while also knowing that he was having a tough time and just needed support to be able to succeed."
What made you pursue a career at The Baker Center?
"I was drawn to The Baker Center because I wanted more training in evidence-based practices. I wanted to learn more and hone my skills so that I could become a more well-rounded professional. I heard great things about the level of guidance and support clinicians receive at The Baker Center."
How was your experience onboarding at The Baker Center?
"Onboarding at The Baker Center was done with a lot of support and mitigated a lot of the stress and burnout that comes with such a big transition. Everyone was accessible and clear about expectations. The people at The Baker Center really care. There's acknowledgement that there's a learning curve and consistent supervision is provided to ensure good practice."
What are your thoughts on the evidence-based practices used at The Baker Center?
"I love that we are actively getting results with our methods and that we can effectively and accurately track progress. This really helps our clients reflect and makes it attainable for them to learn the skills they need to overcome their problem areas.
The treatments are really tailored to the specific needs of client, and it's in this model where it's short term, but impactful. It offers concrete skills that you can really apply during and following treatment. This is a model that is so effective in creating tangible change, it provides actual practical skills and ways to move forward. It's like learning how to play tennis. You take some lessons to get the skills and master them, but you don't need to use them throughout the rest of your life to play. It provides opportunities for families to get feedback, assign treatment goals, and monitor progress."
Jamie Schor is an independently licensed clinical social worker (LICSW) and Staff Social Worker at the Center for Effective Therapy since May of 2022. Jamie graduated with her Master's in Social Work with a concentration in Health, Mental Health, and Disabilities from Columbia University in 2017. Throughout her graduate and post graduate career, Jamie has worked in a diverse variety of therapeutic settings and levels of care with children, adolescents, young adults, adults, and families. She has experience providing individual, group, and family therapy for clients struggling with anxiety, depression, suicidal ideation, self-injurious behavior, psychosocial stressors, and familial conflict. Jamie has training in several therapeutic modalities, primarily utilizing Cognitive Behavioral Therapy (CBT), Dialectical Behavioral Therapy (DBT), and Solution Focused Therapy. Jamie is passionate about working with clients to validate and de-stigmatize mental health struggles, recognize strengths, and increase ability to access and use coping and problem-solving skills in order to reach their goals, feel empowered, and live their best lives.
If you're interested in receiving treatment services at The Center for Effective Therapy, please contact our team by clicking here.
If you're a student or professional who'd like more information on training opportunities, please check our our Professional Training page.