2022 was an eventful year here at The Baker Center! From reintroducing ourselves to the community with a fresh look and website, to being back in-person with our major events, to a record number of children helped at our vital programs. There's a lot to celebrate! Read on for a snapshot of our 2022 year-in-review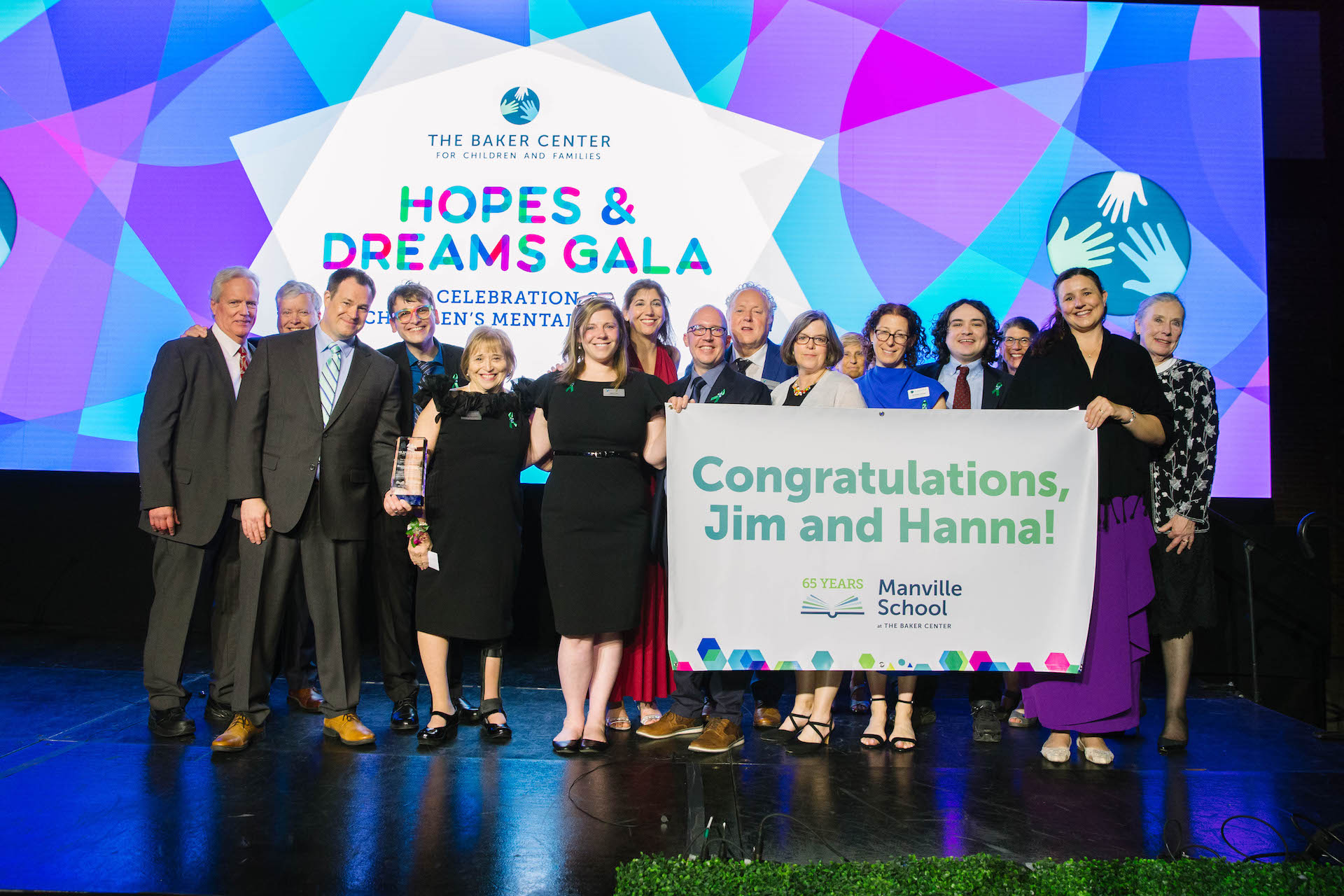 We Rebranded
One of our biggest milestones in 2022 was unveiling our new identity: The Baker Center for Children and Families. Building off the 100+ year legacy of the Judge Baker Children's Center, our reinvention stays true to our goal of improving the mental health of children and families, while evolving the resources we provide the community. We launched a state-of-the-art website in May which houses a plethora of family-focused resources and information.
We Celebrated Our Community
At Our Signature Events
Our community came together in-person for our two signature summer events: The Hopes & Dreams Gala in May and the 16th Annual Golf Tournament in June. The Gala took place at Boston's SoWa Power Station and was gorgeously decorated to provide a fresh and welcoming environment for attendees. A celebration of children's mental health, the night featured highlights from our programs, honors and awards for our staff and partners, and a live auction.
Similarly, the Golf Tournament (which took place at Walpole Country Club) gave our community the chance to reconnect after the pandemic and engage in some friendly competition on the golf course. Participants enjoyed beautiful sunny weather as they played.
In total, our events helped raise over $300,000 to support children's mental health.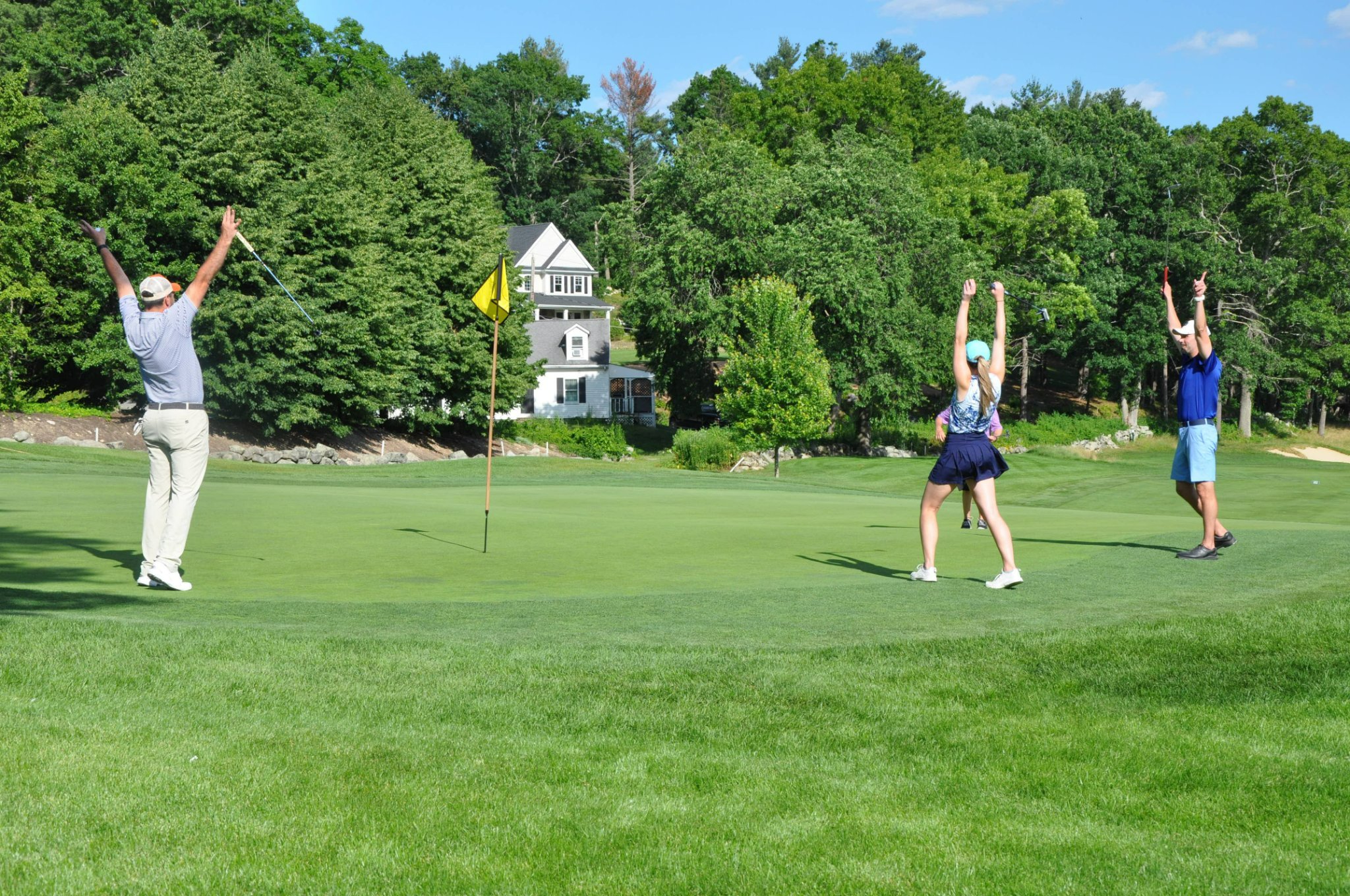 We Revamped Our COVID-19 Policy Report
In May we released our updated COVID-19 report "The 'New Normal' and Life Beyond COVID-19". The report contained actionable steps for legislators and lawmakers to help advocate for children's mental health post-pandemic. The report was distributed widely across social media and email, resulting in a record number of families reached.
We Celebrated Children's
Mental Health Awareness Week
Also in May, we launched our #HopefulHands social media campaign in honor of Children's Mental Health Awareness Week. We positioned the campaign around our core values, ensuring all families have the support they need to care for and strengthen children's mental health, especially in the wake of the pandemic. Because the need for assistance has never been higher, we created the campaign to promote awareness, reduce stigma, and raise funds for our vital programs.
Building off imagery from our logo, #HopefulHands was meant to act as an outstretched hand between families and the resources they need. We put a spotlight on helpful content such as our COVID-19 report as well as provided direct recommendations for local and state leaders to take action on promoting positive outcomes for children and families.
We Had Incredible Summers At
Camp Baker, Next Step, and Manville
Our summer programs had incredible turnout in 2022, in some cases breaking records!
Camp Baker had their largest attendance yet with nearly 60 campers! Over six-weeks, campers swam, made art, played games, learned study skills, and created friendships with each other. Check out a gallery of artwork from this year's campers who drew all the reasons why they love Camp Baker.
Next Step held their first in-person summer session since 2019. Participants got the true college experience at Boston College complete with a stay in a real dorm and roommates. Emphasis was placed on building independence and learning critical social skills. Participants learned about dating and relationships, how to access mental health supports when away from home, how to build executive functioning, and more.
Manville had a busy summer with multiple field trip outings for students (for the first time since the pandemic), including a trip to a Red Sox game. Manville's field trips are designed to help students put the skills they learn during the school year into practice and also learn and develop new skills and interact with each other.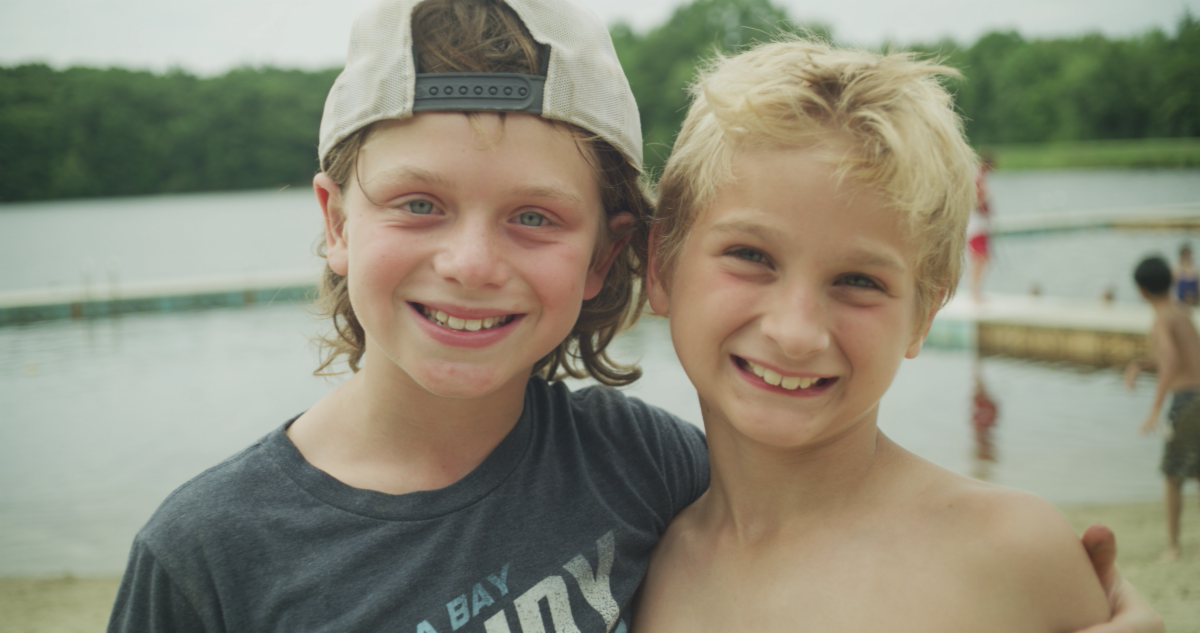 We Released Parent Talk, Our Monthly Family Resource Newsletter
Starting in September, we introduced our monthly newsletter, Parent Talk, to the community. Designed to provide families with practical tips for dealing with a variety of different issues, Parent Talk is a resource collective that encourages conversations between caregivers and their children. We look forward to continue to release new editions this year!
September 2022 – Back-to-School Tips & Tricks
October 2022 – Supporting a Child With ADHD
November 2022 – Practicing Gratitude
December 2022 – Managing Mental Health Around the Holidays
We Established New Partnerships
In September, we announced a formal partnership with Morning Star Baptist Church, one of the largest Baptist churches in Greater Boston. Our partnership was built on the shared goal of increasing awareness and access to the COVID-19 vaccine in vulnerable neighborhoods and communities of Boston.
Funded by a two-year grant from The Boston Public Health Commission, the collaboration has been formally named "Project STEP (Standing Together to End the Pandemic)", as we seek to create a blended approach rooted in both science and faith. The project aims to create a significant increase in vaccination rates, thereby mitigating the impact of the COVID-19 pandemic in Boston's highest-need neighborhoods. The union of scientific information, enriched with a spiritual perspective, conveys the importance of the vaccine in a way that supports the value of maintaining physical and spiritual health.
We Brought On New Members To
Our Board of Trustees
In November, we saw the addition of three new members of our Board of Trustees: Nidhi Aggarwal, Chris McDonough, and Michele Norman. These additions came alongside the election of John Serafini as Chairperson of the Board, Laura Barooshian as First Vice-Chair, and David Martens as Second Vice-Chair.
John replaces the previous board chair, Richard P. Breed III. Richard joined the Board as a trustee in 2011 before being elected chair in 2016 and serving in that role until 2022.
And more to come in 2023!